Volume IX of the publication series deals with the 2015/16 GRC refugee aid operation in Germany and focuses on the cooperations with civil society actors that emerged in the process.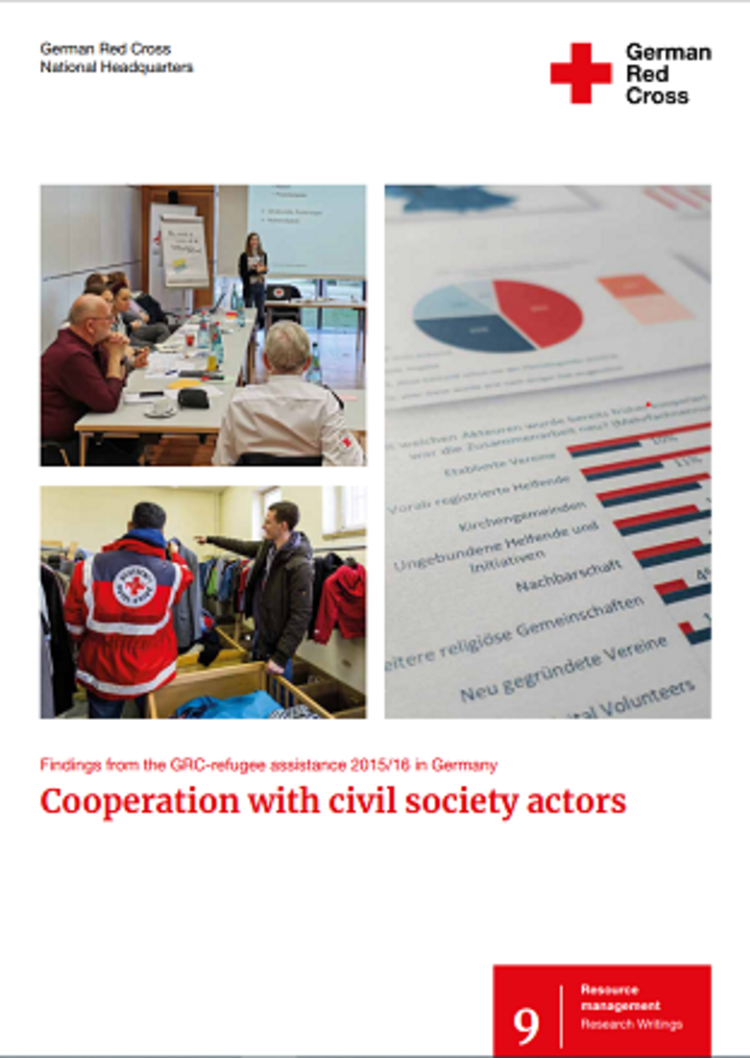 Findings from the GRC-refugee assistance 2015/16 in Germany
Part 3 offers an English summary of the first two parts and presents central findings of the WAKE research project. It gives an overview of the changes in forms of social engagement. In addition, the results of an internal survey are presented and discussed. These include the experiences of working with civil society actors during the refugee situation in 2015/16, the use of support tools and experiential knowledge, as well as needs and structural changes that have occurred in the GRC.
Download
Volume IV: Strengthening of Community Resilience
Volume VI: The Vulnerable Group "the Elderly people and those Needing Care" during Crises, Large-scale Emergencies, and Disasters
Volume X: Good Practices and Lessons Learned from the GRC-refugee assistance 2015/16