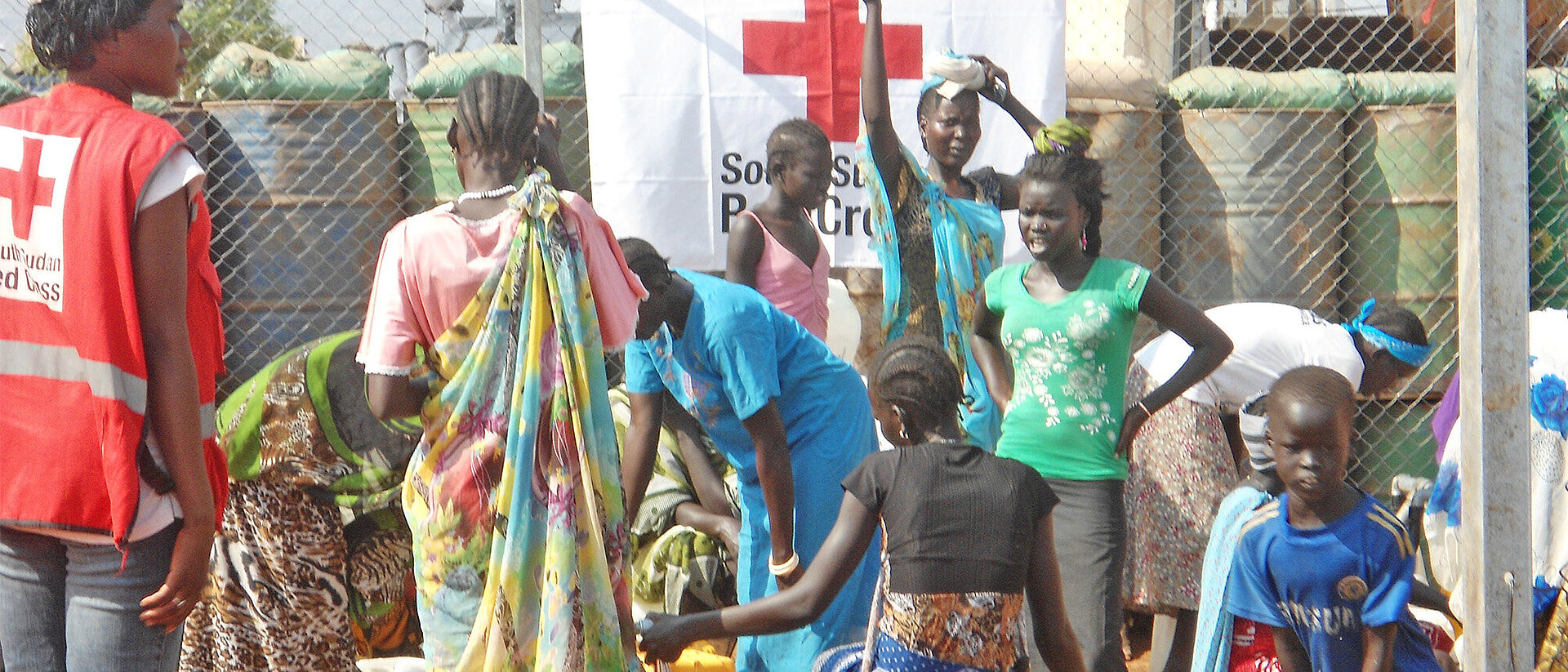 South Sudan
Securing Water and Sanitation Access
South Sudan ranks among the world's most impoverished nations, facing dire humanitarian conditions due to violent conflicts, a struggling economy, and deficient infrastructure. With more than 70 percent of the population requiring humanitarian assistance, the South Sudan Red Cross, with support from the GRC, is dedicated to aiding the communities in the Western Equatoria region. Our efforts are focused on enhancing water and sanitation provisions while promoting health initiatives.
One of the biggest challenges for the people in the communities of Maridi and Ibba is an inadequate water supply and absence of proper sanitation facilities. These poor hygiene standards pose an increased risk for the outbreak of diseases such as cholera and typhoid - especially at schools. Furthermore, there is a marked scarcity of hygiene essentials, especially for women and girls during menstruation. Additionally, awareness regarding sexual and reproductive health remains limited.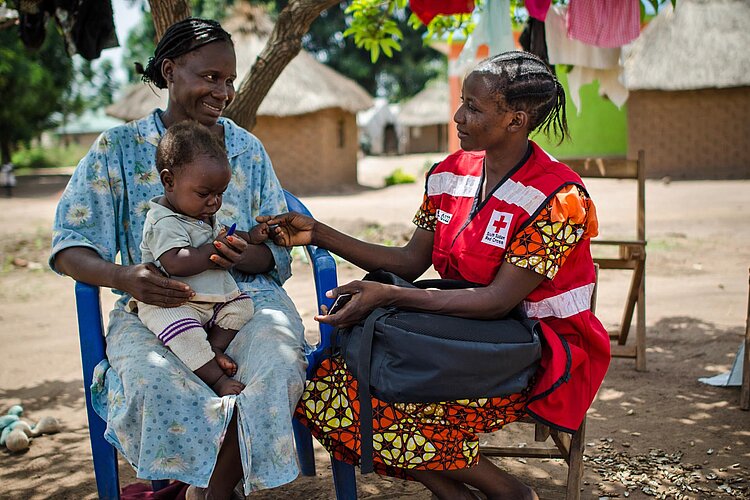 Drinking water, hygiene and health
The South Sudan Red Cross (SSRC), with assistance from GRC, is improving access to clean water and adequate sanitation in Western Equatoria.
In addition, the South Sudan Red Cross is carrying out important educational work in the communities on the topics of hygiene and health prevention in order to prevent the spread of infectious diseases.
Humanitarian Activities in the Communities
Access to Clean water
Ensuring access to clean water for approximately 25,500 individuals through the establishment of 51 boreholes/hand pumps
Establishing community-based water committees to oversee the upkeep of water sources
Providing quality assurance water testing and training for SSRC staff and volunteers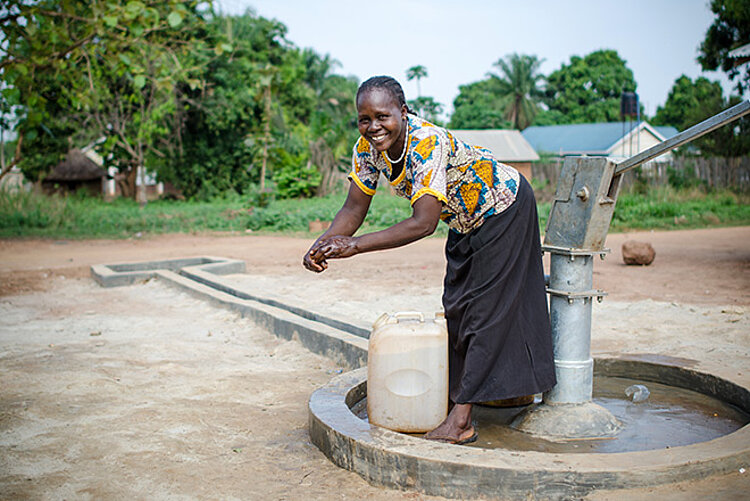 Assisting communities in constructing their own household latrines
Training 18 pump mechanics and 21 sanitation craftsmen to provide support to the communities, along with the provision of necessary tools
Delivering education on hygiene and health prevention within the communities
Construction of 40 "demonstration latrines" (showcase latrines) that are designed with specific consideration for the requirements of women, elderly individuals, and those with disabilities. This collaborative endeavour with community members aims to create latrine models that can be independently replicated in the future. The acquired knowledge will be shared with neighbours to foster a lasting and sustainable impact on community sanitation.
Health & Hygiene in Schools
Together with the South Sudan Red Cross, we are committed to creating a better and healthier learning environment in schools.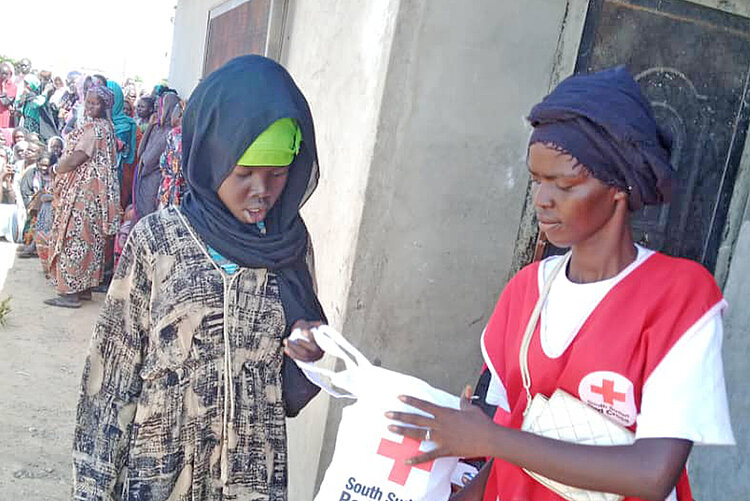 Constructing and renovating sanitation facilities
Distributing hygiene kits
Supplying menstrual hygiene items to 1,800 girls, with approximately 150 kits allocated per school. Comprehensive kits, together with specialised training, aim to facilitate comfortable attendance during their menstrual cycles.
Incorporating sexual and reproductive health education.
Supporting the implementation of a sexual and reproductive health module encompassing topics like sexually transmitted disease awareness and pregnancy prevention.
Conducting hygiene sensitization campaigns.
Providing child hygiene training for teachers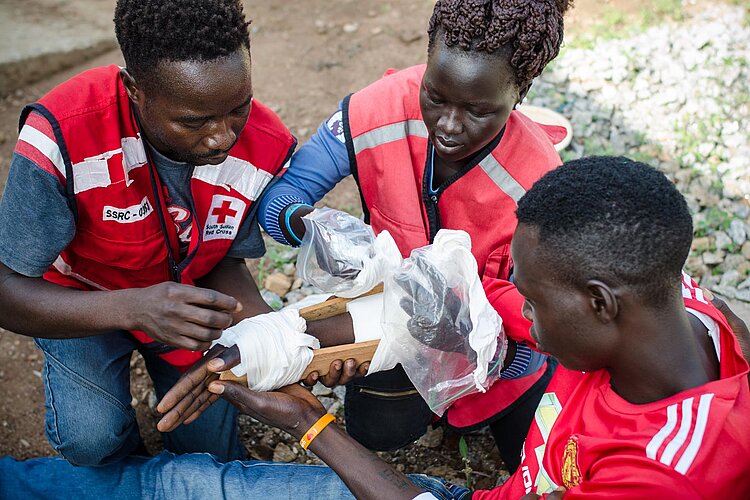 Enhancing South Sudan Red Cross Response Teams
Training 30 staff members and volunteers in emergency medical first aid.
Equipping volunteers with necessary tools and training.
Ensuring the availability of emergency kits for deployment during times of crisis.
Humanitarian WASH and Health Assistance for vulnerable populations in Maridi and Ibba Counties, South Sudan / and strengthening South Sudan Red Cross in Disaster Readiness
Region
Western Equatoria, Maridi and Ibba municipalities
Funding
German Federal Foreign Office and GRC/donations