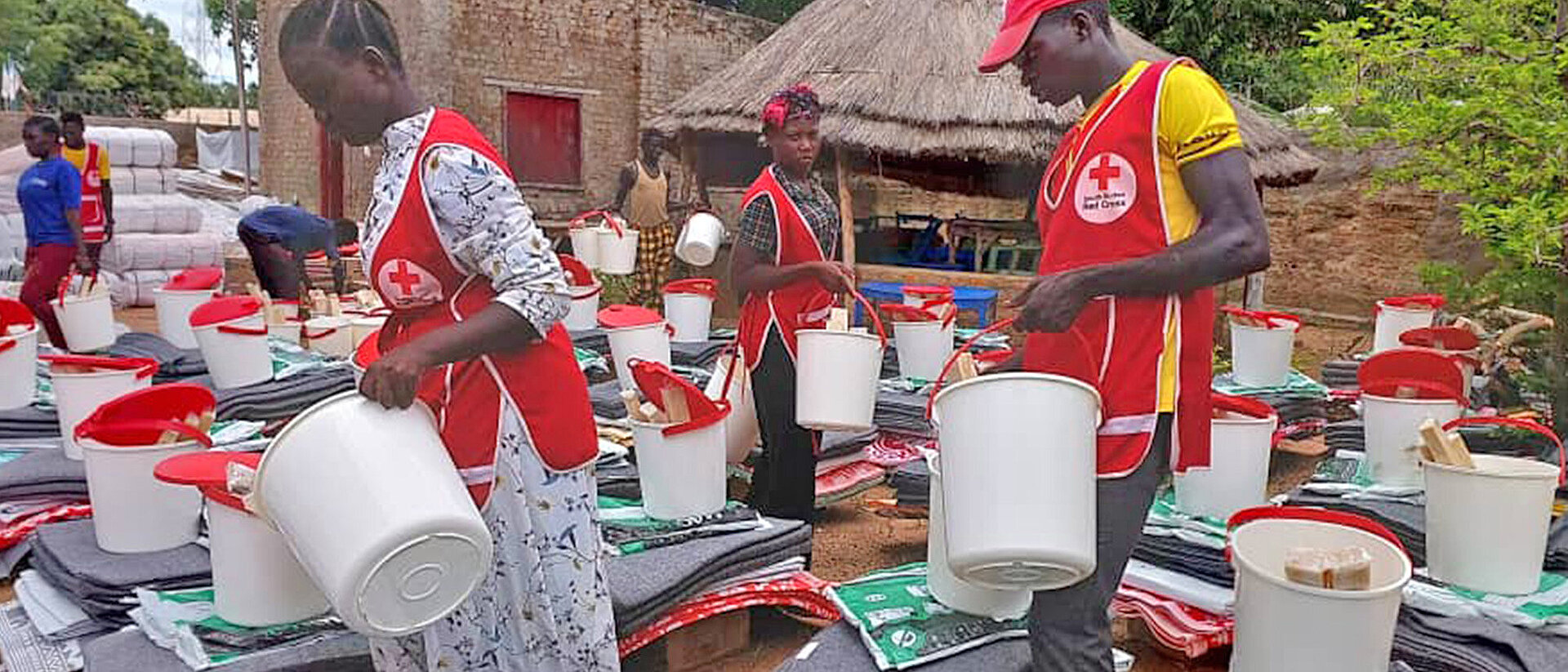 South Sudan
Emergency aid for refugees and returnees from Sudan
The German Red Cross is supporting the South Sudanese Red Cross in providing basic humanitarian aid to the refugees.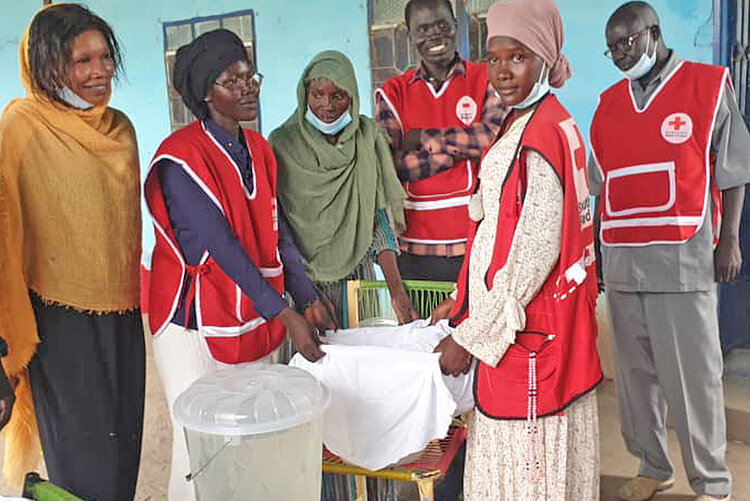 In April 2023, violent clashes broke out between opposing factions in the Sudanese capital Khartoum. In face of the ongoing fighting, many people were forced to abandon their homes in search of safety and refuge, fleeing to surrounding countries.
The German Red Cross is working with the South Sudan Red Cross to respond to the consequences of the conflict and meet the basic needs of refugees, returnees and host communities in South Sudan.
In search of safety
Fleeing from Sudan to South Sudan
Presently, over 840,000 individuals are displaced within Sudan with an additional 220,000 having sought refuge in neighbouring countries. Among these refugees are South Sudanese returnees who were compelled to leave their homeland years ago. These returnees now face the daunting task of returning to a land they no longer recognise where many lack familial support, assistance, and a place to call home. In the wake of this crisis and the considerable influx of returnees, the South Sudanese government grapples to provide sufficient aid and resources to the escalating numbers of refugees and returnees.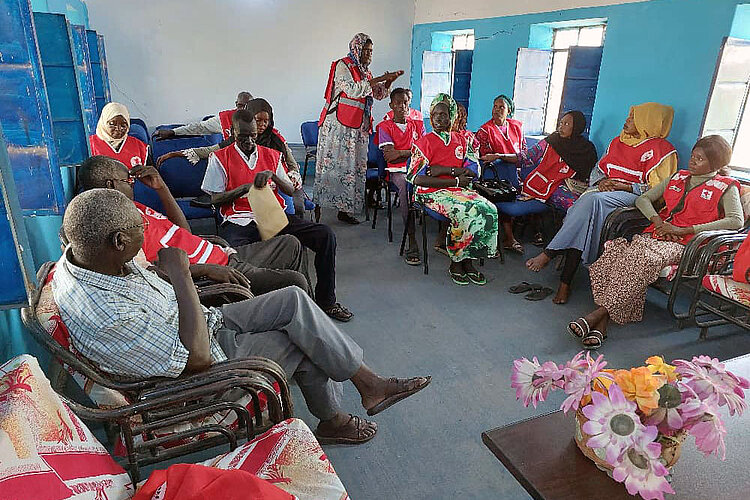 A substantial portion of these individuals reside in congested camps marked by unsanitary conditions and limited access to fundamental necessities like food, clean water, and medical care. Furthermore, the inflow of refugees has heightened concerns regarding security and stability in South Sudan. The nation is already plagued by ongoing conflicts and violence, and this influx has added complexity and challenge to an already difficult situation. Forecasts indicate a substantial surge in the number of refugees and returning South Sudanese in the forthcoming weeks and months.
Lack of emergency shelters and essential supplies
Numerous families are without proper shelter, forced to endure the elements and harsh weather conditions. Basic necessities, including household essentials like cooking and sleeping utensils, are sorely lacking. Moreover, access to fundamental requirements such as adequate food, clean drinking water, sanitation, and hygiene materials is severely limited.
Tensions over water resources arise at various points between the host communities and newly arrived individuals. There's a critical demand for water filters, hand and laundry soap, as well as containers for the safe transport and storage of water. Notably, women and girls lack access to menstrual hygiene kits.
Assistance measures for Refugees and Returnees
In collaboration with the South Sudan Red Cross, the German Red Cross remains dedicated to extending humanitarian assistance to those affected in both Sudan and South Sudan. The project focuses on providing for the basic needs of returnees, refugees and members of host communities through the following measures:
Water, sanitation, hygiene and basic household items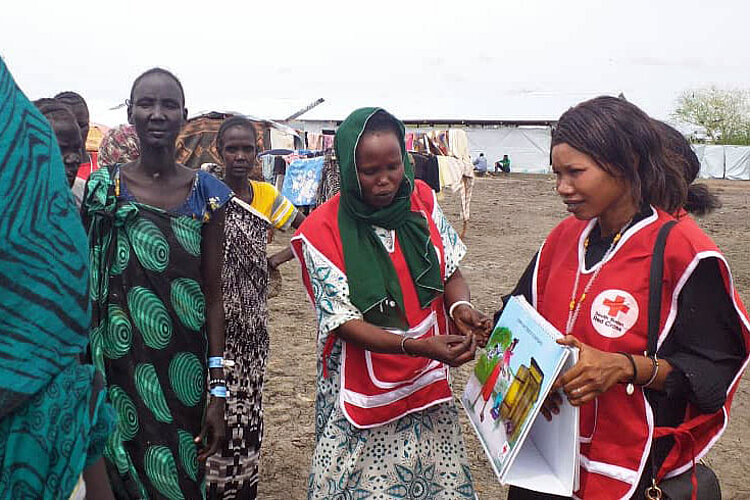 Distributing household water treatment and storage kits, including water filters, buckets, canisters, Aqua Tabs and filter cloths.
Providing essential household items such as tarpaulins, sleeping mats, cooking utensils, mosquito nets, blankets, buckets and washing soap.
Providing hygiene kits: A kit contains underwear, laundry soap, bath soap, a solar-powered torch, reusable sanitary towels, a metal nail cutter, a clothesline, a cloth bag to contain all items, toothbrushes, toothpaste and Vaseline.
Delivering hygiene promotion training for 60 staff members and volunteers.
Conducting hygiene awareness campaigns