Yemen: Improve the health and nutrition of children
Sad record:In Yemen 1.7 million children are suffering from malnutrition.And since the start of the armed conflict in spring 2015 the situation has become even worse.The UN reports a 200% increase in the number of malnourished children.This means that according to current estimations, an alarming number of 300.000 – 500.000 children are acutely malnourished! In response, the German Red Cross is assisting the Yemeni Red Crescent in improving the health of children in 27 schools.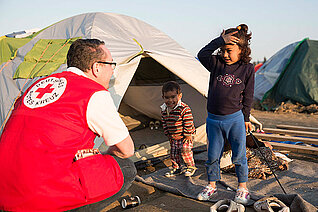 The target: To improve the health of 22.000 students and their teachers
In the regions of Lahj and Dhamar the situation is particularly bad. Working together with the Yemeni Red Crescent Society (YRCS) we are therefore seeking to improve the health and nutritional status of 22.000 children in 27 schools in Lahj and Dhamar. In addition 2.000 teachers will also benefit from the project, hence not only the children's lives are improved but the days lost due to the sickness of teachers are also reduced.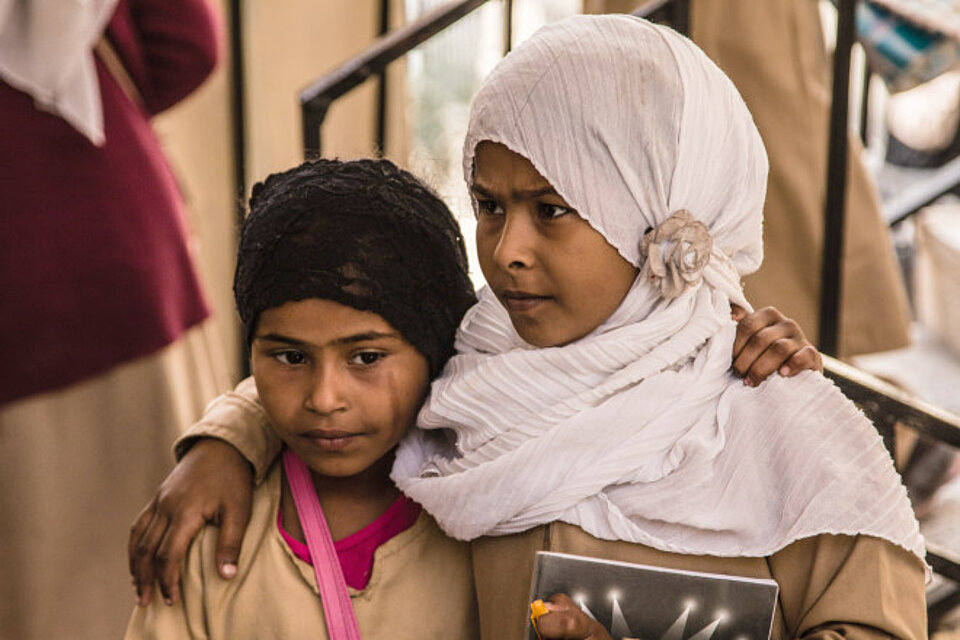 Improvement of buildings helps to create a more healthy learning environment
In order to promote the health of girls and boys, the YRCS and GRC are active in a number of ways: In a first phase we are aiming at creating a healthy and safe learning environment. This is especially important considering the fragile context of ongoing conflict. Therefore those involved at the participating schools - school management, teachers and parents' representatives - are working together with the YRCS to determine which equipment is lacking and what maintenance and repairs needs to be done and then implement those necessary measures. We are therefore renovating sanitary facilities and secure the drinking water supply. Furthermore we are taking action to improve windows, waste disposal, heat protection and door locks.
Knowledge helps: Education on hygiene, food and health
Concurrent to the building improvements we are also collaborating with all stakeholders to identify awareness raising and educational measures to complement the construction work. The repair of hand-washing facilities is for example combined with hygiene training on proper hand washing and other health promoting activities.
Especially in regions with high levels of malnutrition, not only the availability of sufficient amounts of food is vital. It is equally important for children and their families to have a balanced diet and that food is appropriately stored and prepared. Therefore the school children attend training courses on basic nutrition and food hygiene. The children then take that knowledge home and their families equally benefit of the activity.
Working with families, communities and partners ensures sustainable impact
In order to ensure sustainability of the improvements achieved by the project and to pave the road for further developments, GRC ensures high participation and cooperation of all stakeholders - schools, parents, volunteers, communities and local authorities. As an example, in every school, committees comprising of teachers, school children and parents are established, in order to plan and monitor all the activities of the project. On campaign days, such as the "World Handwashing Day", parents and siblings of students are invited to the schools to receive additional information on the topic. Local authorities, teachers and volunteers also receive awareness raising sessions and trainings on health related topics. Furthermore GRC is promoting partnerships with organizations specialized on food & nutrition, such as the World Food Program (WFP), in order to secure the provision of meals in the schools.
Since the start of the most recent armed conflict in the end of March 2015, GRC has been providing relief assistance and lifesaving health and nutrition services in different parts of the country together with its partner organization, the Yemeni Red Crescent.
Region: Lahj and Dhamar
Project volume: 1.780.000 Euro
Finance: Federal ministry for economic cooperation and development (BMZ)
Partners: Yemeni Red Crescent (YRCS)
---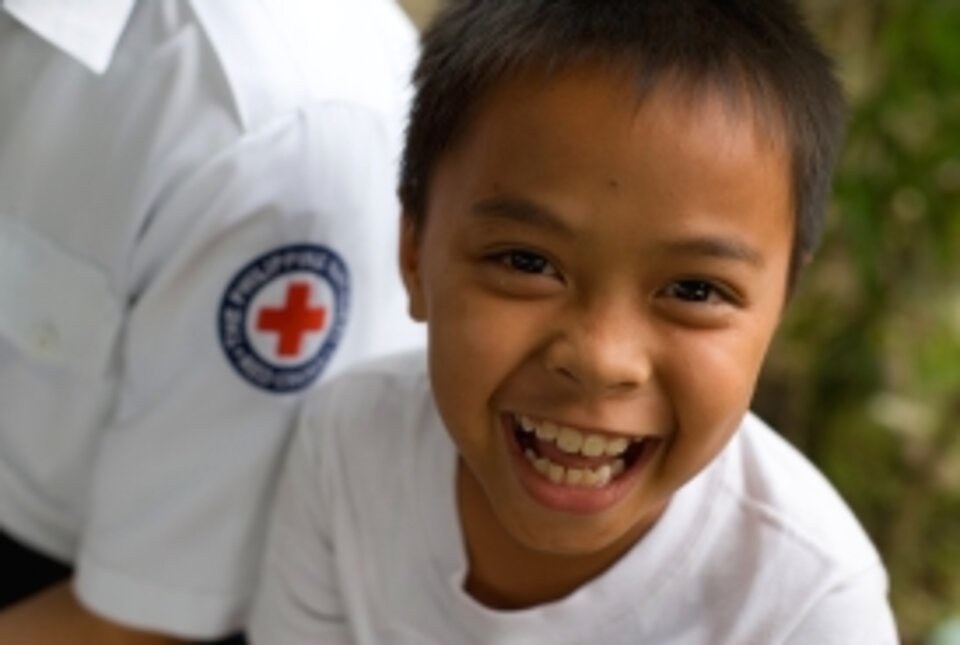 Please support us! (Kopie 1)
Every donation can help people in need!
Donate now!